Regularly Check your Credit Report!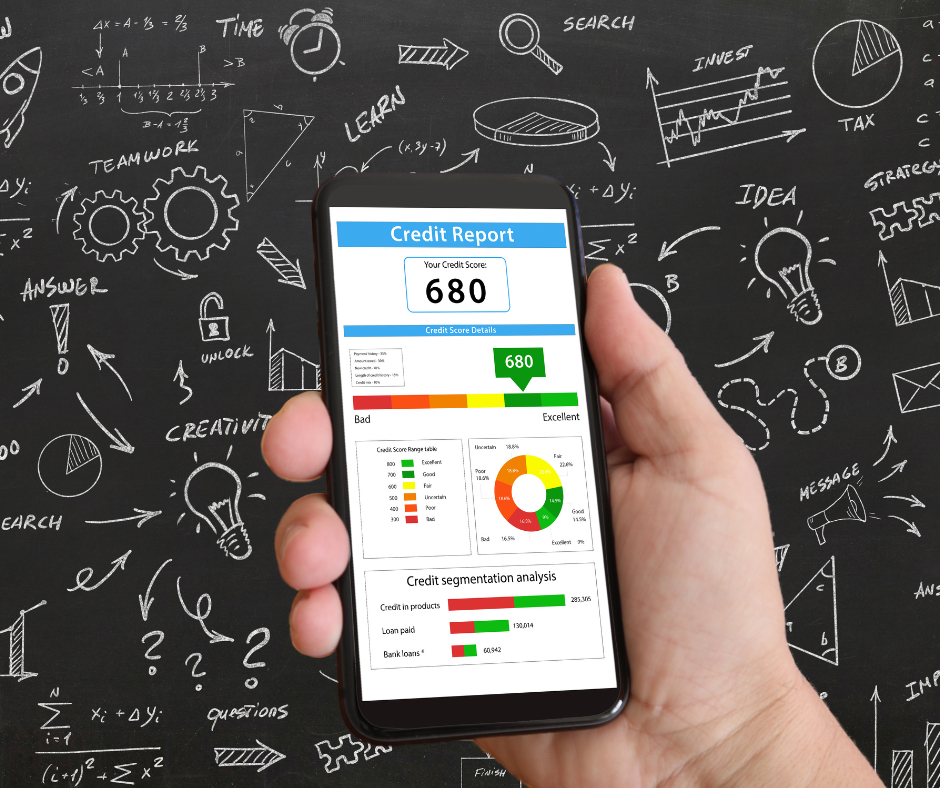 Regularly checking your credit can protect yourself from identity theft, fraud, and anyone who wants to abuse your credit.
A credit report is a complete run down of your credit history. It includes sensitive information such as your address, birthday, social security number, etc. and past information on your credit report such as bills, types of credit accounts you've had, credit limits, etc.
At least once a year you should check that your information is true and up-to-date and go over your information carefully. By checking your credit reports, you'll be able to see if someone is misusing your personal information. For instance, they can run up charges on your credit cards, apply for credit or open a new account in your name, and steal your identity. Furthermore, getting a copy of your credit report is vital because it can protect your credit history, prevent errors, and protect you from fraud.
It's necessary to keep an eye out for identity theft too. If you notice mistakes on your credit report, those can be signs of identity theft. This type of thief will take any information such as your full name, address, birthday, medical insurance account numbers, credit card information, bank account information, social security number, and more. Once they get your information, they can cause an exceptional amount of damage to your credit anywhere from draining your bank account, running up charges on your credit cards, opening new credit cards in your name, etc.
If you see any incorrect information on your report, you should dispute it right away. Contact the Credit Bureau and the business that have reported the wrong information. You can ask them to correct the information and send in supporting documents and as much information as possible. If you see signs of identity theft or notice an account that is not yours, you can put a report in to the Federal Trade Commission at https://identitytheft.gov/ and get a recovery plan.
Now through December 2023, everyone in the U.S. can get a free credit report each week from all three nationwide credit bureaus Equifax, Experian, and TransUnion. You can also order a free credit report at https://www.annualcreditreport.com/index.action or call their toll-free phone number at 1-877-322-8228. Another available option is getting six free reports per year through 2026 in the U.S. Visit https://www.equifax.com/personal/credit-report-services/free-credit-reports/ or call 1-866-349-5191. Normally, under the federal law, you can get a free copy of your report every 12 months from any of the three Credit Bureaus mentioned above.
Let us help you get started with building or rebuilding your credit!
Consider a short-term loan from NCFCU! Our 6-month Express Loan can help you build your credit. If you want a longer time period, consider our Short Term 12-month loan. Or take into consideration our Visa® Credit Card. Our Credit Card is a steady way to boost your credit. For more information, call our loan department, option 3.
Federally Insured by NCUA. We conduct business is accordance with the Federal Fair Lending Laws.
Hebert, Amy, et al. "Free Credit Reports." Consumer Advice, Federal Trade Commission, 1 Mar. 2023, https://consumer.ftc.gov/articles/free-credit-reports#How%20To%20Get%20Your%20Free%20Credit%20Reports.
Hebert, Amy, et al. "Give Yourself Some Credit (Reports)." Consumer Advice, Federal Trade Commission, 23 Sept. 2022, https://consumer.ftc.gov/consumer-alerts/2022/04/give-yourself-some-credit-reports.
Hebert, Amy, et al. "Understanding Your Credit." Consumer Advice, Federal Trade Commission, 26 Sept. 2022, https://consumer.ftc.gov/articles/understanding-your-credit.